Navigate Through The Page
Heat pressing instructions for velvet bags
Heat Pressing Instructions for Inside Bags
Heat pressing instructions for velvet bags
Heat Press settings
Time: 8 secs
Temp: 160 degrees
Pressure: Medium.
Peel: Hot and warm peel**
After desired temperature is reached, place the velvet bag on the heat press, position the vinyl, then close the heat press.
Open after 8secs, remove the film.
Remove the bag from the heat press by holding the handle (avoid touching bag surface when hot)
Set aside the bag to cool.
Please note: if the vinyl film leaves a mark on the bag, eliminate this completely by applying the heat press on the bag again for 1 sec (open and close immediately).
b) Do not touch the surface of the bag while hot, it could lead to an expansion of the middle layer which can cause an uneven or bumpy surface.
c) The pressure nob of the heat press should be adjusted until the bag can close normally with medium pressure.
d) It is recommended to text different vinyl types. Pearlescent, glitter and standard clothing vinyls works well. Results achieved gets better with practise.
e) Once cool, heat can be applied again to bag surface if needed or if heat pressing other side.
Embroidery instructions:
Use the magnetic embroidery hoop max size 16cmx14cm
18cm across is the maximum embroidery area.
For help or support call 02039610068

Heat Pressing Instructions for Inside Bags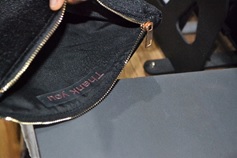 1. Place vinyl in position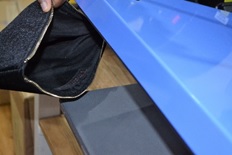 2. Place bag on edge of heat press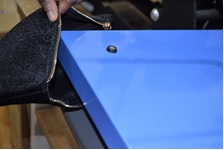 3. Carefully close Heat press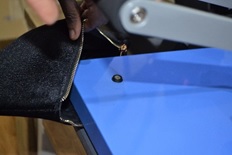 4. Open after 2 seconds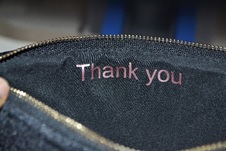 5. Remove film
Temperature at 160 degrees, medium pressure.
Note: If corners are not properly pressed, adjust the bag so vinyl makes contact with heat press and press again for 1 sec (close and open immediately)